© 2014 Eloquently Speaking

P. O. Box 2979, Upper Darby, PA 19026 | email:Eloquentlyspeaking@gmail.com | call: (484) 374-7852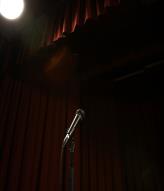 Interested in sharing your inspirational message

of HOPE to encourage somebody?

Contact Stacey Lunsford at

Poet, Song Writer

Martial Artist

Eloquently

Speaking About

"The Misunderstood"

Misunderstood by many, my thoughts are not those of logical thinking. My nightmares are beautiful dreams of chaos in astronomical proportions, I lay here...drinking. From the poison that has fueled the hatred of the world, that has destroyed the minds of young boys and girls, but if my demise could spark one light of hope in their eyes...so be it. Rooted deeply within my soul, tears and anguish running strong as a river so cold and as deep as the ocean floor. I welcome all the pain and depression, embracing it all with open arms for if my demise can protect you from harm...so be it. Yet still, I cannot fathom your understanding of a world filled with happiness and joy, in which smiles are abundant and the rain storms never come, no dark days only those illuminated by sun, it is this that is truly horrific. For I am the measure of darkness to your light, your day time does not exist without my night. I am the failure that in which lifts your success, I am the hidden fear rooted within each prideful chest. Yet still, if my demise will give air to your wings to fly...so be it. I am the misunderstood! I choose to carry the sorrows of your world in order for you to walk with your head held high. Though I am constantly ignored, know that I will always be around for without me, the character and total being of who you are could never exist. Yet still, if my demise will save the lost souls...so be it. Think not of an understanding to these words, that to some may sound truly absurd, just know that to all in your life that is good, there is someone embracing all your pain and agony, it is I...the misunderstood.

Eloquently Speaking About

Carlos Gomez

Carlos Gomez is a gifted writer he has 100's of poems and songs.

His style of writing is surrealist and deep at times, really gives the reader something to think about.

Carlos is also a gifted martial artist and likes teaching people how to be safe and how to defend themselves

He has never had his poems published in any book but he does have a CD of his original songs that is published.

Carlos is a deep thinker and has been quoted to say: we should believe less and think more, for in thinking we learn that what we believe was not true

Changing your name does not change who you are, But having your spirit changed does make you a new person. It dose not matter what you called yourself you will always be what you are unless the creator changing you

Carlos Gomez 2/19/16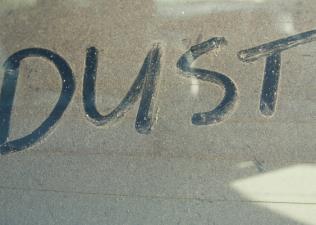 Inside the dust

Inside the dust early in the morning

A man is standing a woman crying.

Inside the dust the spirit struggles

The flesh is dirty the water muddy.

A voice is calling a child crawling

The dust is spinning the breath has won.

Inside the dust a frighten soul

Is longing for its mother's warmth.

The loneliness of dust and water

Less than an hour gone in the air.

Inside the rain the dust dispels,

The mud it leaves begins to smell.

Washed away are pain and sin

Anger of humanity struggling to see

In early morning the flesh is clean

Dusting off slavery, dust is waiting to be free.

Inside the dust as evening falls

The sounds of breath are sleeping now.

The potters hand begins to mold

The mud he forms he now knows

The framer plants that seeds to grow

That cultivate the dust to breathing

Inside the dust the spirit knows

That life is but a breath of air

That animates the flesh and bone

That gathered secrets of all the dust 

Inside the dust the beating heart

The sad and happy people cart

In wheel barrows their children hearts.

Tomorrows dust grandfather's love

Is slowly running out of luck

Today the dust is gathering with lingering memories.

Slowly moving on, dusting off

The last of yesterday.

By Carlos Gomez 8-13-13

Revised  9-29-13

When love is given to us... it is given in measures we are not the originators of love we are the receives of it bestowed to us by our creator Carlos Gomez 2/18/16

Memories Of A Trash Bag By Carlos Gomez

"Books "

She thought I only loved books,

so she began to write books

Unfolding into the stories that

we wrote.

  We would find ourselves in the pages of our words

Father and daughter…

both writers.

Bookshelves of ourselves… page after page of what we should have been  Only though our loneliness did we define our love.

I thought she only loved books, so I continued to write books.

By Carlos Gomez /Water 2-18-19

It holds secrets, discarded memories and dreams

Harbored in its darkness are decomposing commemorations

Half eaten food…

yesterday's pleasures, pictures and a newspaper

Handel with care or it might rupture  

Bleeding contamination all over the counter tops.

Hello my name is Hefty I got a zip lock for safety

Feed me your miseries and fantasies your lies and pornography

Fill me with leaves, sticks and stones,

just leave liberty alone

Long enough that she digs herself out of the trash.

Dark and cold memories held within its plastic walls

Stories of love… moments of rage soon to be compost

Somebodies trash, a world of memories.

A world of memories… a trash bags life.

By Carlos Gomez/Water 3-31-15

War and hate is man made violence,but God's violence is justice.

A person that believes a certain way and is dead on believing that he is correct with out looking and examining other possibility's is a fool! how can someone believe without a shadow of a doubt that he is right when he does not even know the other possibility's  ~ Carlos Gomez ~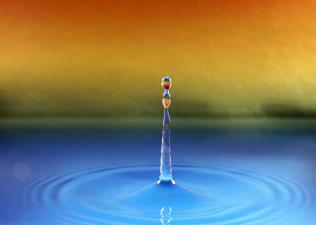 What color was the water?

What color was the water that baptized you?

Was it muddy brown or a clear clean stream?

Was it green with envy or angry red?

Was it white as snow or black as coal?

What color was the man that put you under?

How strong were his arms that brought you back out

What color is the voice of faith?

And what color is the color of grace

What color is the water that you drink?

Water color is the song you sing

What color is the love that brings salvation?

What color is fear when it's in many shades? 

What color is the air that every color breathes?

What color is the blood that every human bleeds?

What color is the rainbow the calm after the storm?

The heart beat in the darkness needs to reform

If there were no colors and all was transparent

Then how would we know who were our parents

If there were no colors no black or white

No red or yellow would we still fight?

What color is the water that hates?

What color is the water that saves?

Water is the water that loves

What color is the water that kills?

But must important

what color is the water of birth.

By Carlos Gomez/water 5-23-14


Human behavior longs to be pain free

Under the tyranny of its own flesh

Sanctioned under laws and rules

That quarantines its liberty

Isolated legion searches for a vision

Don't you know thinking will save your soul?

Human behavior longs to be pain free

Filled with confidence they think they see

But all the disciplines of the world

Are deceptions from the scrolls?

All animation is the Creators creation.

Human behavior longs to be pain free

Under the tyranny of its own flesh

Sanctioned under laws and rules

That imprisons human behaviors reign

Causing human behavior to be insane.

Never being without pain.

By Carlos Gomez/Water 2-17-16

The rain cloud that could not rain

floated around it felt shame

the wind blew it far away

where it saw people that need water

so the sadness of the people

made the rain cloud pour

and so it was though sadness that this rain cloud

blessed the world

Carlos Gomez 1-9-16

Dear Carlos,

you are inspiration to so many people and I thank you for sharing your wonderful gift of

writing with us!

Stacey Lunsford