© 2014 Eloquently Speaking

P. O. Box 2979, Upper Darby, PA 19026 | email:Eloquentlyspeaking@gmail.com | call: (484) 374-7852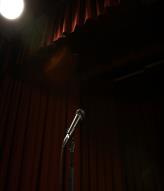 Interested in sharing your inspirational message

of HOPE to encourage somebody?

Contact Stacey Lunsford at

Deliverance Mountain Radio Show

Senior Pastor of Grace Life Chapel , Author,

Husband & Father

Eloquently

Speaking About

Eloquently Speaking About

Apostle Daniel Sorobi

As the old African saying, a chick that will grow into a cock is identified from the first day, Apostle Daniel began ministry in his early days in secondary school by praying and reading verses to fellow students which earned him the 'title' Pastor by his peers.

Born the last born in a family of nine, five brothers and four sisters, Apostle Daniel is the last born of Mzee Alfred Sorobi and the second sibling to become a pastor after his brother Cornelius who is also a pastor at Pentecostal assemblies of God.

Both Pastor Cornelius and Apostle Daniel, were inspired by their elder brother,  the late Pastor Joseph Sorobi, who began the good work in them which they have perpetuated to date .

Immediately after Apostle Daniel completed his O level, He began a church in his rural home under an Avocado tree without any roof above them, which was under the banner of Deliverance church. He saw the Holyspirit do wonders to the congregation and in a span of two years, he erected a church that is functional up to date. Republic of Kenya.

Since he began the church without  formal training, he saw the need to train and align his formal knowledge with divine knowledge thus, he joined word of faith bible college in Kiambu for his diploma in theology (Practical ministry)  After completing his studies Apostle Daniel opened a church at a  rural place in Kisii called Suneka, under the voice of Mt. Zion ministries international. Through God's grace Apostle Daniel was able to build a church from a classroom where he started until it became a big church as it is now.

When God wanted to send Isiah, He said 'here I am God send me' This was the exact answer Apostle Daniel gave to God when he wanted a serviceman in slum areas of our city. In his experience in planting churches he founded Grace life chapel an affiliate of Pentecostal churches in Saika estate Nairobi.

Apostle Daniel is married is married to one beautiful wife Dorcas Mbeke. Who has been very instrumental to his ministry, together they are doing evangelism in Nairobi and outreach evangelism in rural areas in the Republic of Kenya.

PRAYING FOR RESTORATION OF FATHER/ SON RELATIONSHIP

Isaiah 61:4" They will rebuild the ancient ruins and restore the places long devastated for generations"  I declare the relationship and the love that was ruined between the son and the sons in this community and the entire body of Christ worldwide to be restored in Jesus name.

Every spirit of bitterness in the hearts of many sons for what their fathers did to them that has made them not to keep every relationship either in the place of work or in church because of bitterness, Lord,  I pray that you heal them in Jesus name.  I decree from today we will walk free with the spirit of forgiveness in Jesus name.  Every scar that was left with our father's in our heart due to abuse either verbally, physically or sexually that affected our self esteem oh Lord help us know that you love us and our love is not based on what happened to us but who we are in Christ.  From today we decree freedom in Jesus name.

Thank you for the men in this community oh Lord heal everybody so that they will not pass on their wounds to their children. Oh Lord thank you for this precious people that you have entrusted me with to teach them your word help me,  give me wisdom and fresh anointing

as I serve them, pray for them and teach them in Jesus name.

Please we are still on with the teachings of HEALING THE FATHERS WOUNDS and we will continue interceding for fathers. Please take time to pray for fathers to be healed from the wound of abuse and absence of our fathers and pray for those we know that have been wounded in one of the ways we have mentioned, in Jesus name, amen! 

God bles s you, Apostle Daniel Sorobi

WELCOME TO MEN OF HONOR MINISTRY

We are in the series of the the HEALING THE FATHERS WOUNDS

CATEGORIES OF FATHERS

ABUSIVE FATHERS

Abuse from the father

can be verbal, physical, and sexual

Abusive fathers crush the personality, courage and the confidence of their children.

Physical abuse I usually ask people to tell me the nicknames they gave to their Dads, others called them sadam,terrorist, Osama and dictator.

Sexual abuse, kids from the families of abuse are likely to be passive or aggressive,fearful, intimidated, worry or suspicious of authority, better,withdrawn or abusive to themselves.

Unresolved pain is likely to be passed on! Kids who have been sexually

abused or harassed by their Dads or Dad alternatives will struggle with sexual expression

and choices.

Verbal Abuse

Many fathers call their children names for example,

fool, good for nothing, useless, idiot ugly.such name name are swords that cat very deep their heart and affect their attitude toward themselves.

Kid from such families

will be passive or aggressive, fearful ,intimidated, worry or suspicious of authority,bitter,

withdrawn or a abusive

to themselves.

Unresolved pain is likely

to be passed on.

Let us repent as fathers where we abused our children without knowing either verbally or physically

Let as pray that God will heal us from the past wounds from our fathers so that we don't pass it to our children.

Apostle Daniel Is The Author Of Born For Distinction