© 2014 Eloquently Speaking

P. O. Box 63631 Philadelphia, PA 19147 | email: [email protected] | call: (302) 452-4230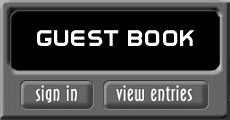 Interested in sharing your inspirational message of HOPE to encourage somebody? Contact Stacey Lunsford at 
[email protected]
Pastor, Author, Publisher, Producer,

Spiritual Coach

Credit Empowerment

Travel Agent

Biography of 

Dr. A'Shellarien Anthony-Lang 

is a prolific author, publisher, producer, pastor, international speaker, mentor, spiritual coach, credit empowerment specialist, travel agent, mother, and grandmother.  

She is the CEO of Desakajo's Flo which includes Desakajo Publishing, Desakajo Records, Desakajo's Travel, and Desakajo's Flo Credit Empowerment.

When reflecting back on your life never look at your decisions as mistakes but rather choices. Choices that can not be changed and then thank God for the blessings and lessons that you received from those choices.

Live, Love, and Learn


What you say to you has more power than what anyone else says to you and about you.

What is it about brokenness that it speaks louder than wholeness?

 Are you ready to tell yourself that you are bigger, stronger, and better than what you have been living like?

 Let this book empower you to have a real conversation with yourself to quiet the lies and accentuate the loving truth of who you really are. 

God is calling all of us to love in a more authentic way. Healing your internal voice will take you to a place where you will be able to quiet the negative voices that have plagued your life.

 The voice of God wants to affirm you, heal you, and celebrate you. Listen for God's voice in this book.

©2015 A'Shellarien Lang (P)2017 A'Shellarien Lang

Question From Stacey:

 What would you like to say to our younger beautiful black women to encourage them?

To my younger sisters, hold on to yourself. 

Don't make permanent decisions in temporary situation. Love Your 

Big Sister...

Dr. A'Shellarien Lang

She is the CEO of Desakajo's Flo which includes Desakajo Publishing, Desakajo Records, Desakajo's Travel, and Desakajo's Flo Credit Empowerment. 

Dr. A'Shellarien is the author of Does Love Cover…THAT?: 

The Healing Process of the Fruit of the Spirit; 

Finding Me: A Woman's Theology of Self Identification; 

Beside the Still Waters: Having Faith Even When….; 

The Chick on the Side: From the Heart of a Wife; 

A Conversation With Myself: Healing the Internal Voice; 

Spiritual Alpha Female: Unleashing 9 Leadership Principles from Proverbs 31; 

Refreshing Reflections: 365 Moments of Meditation Military Edition, and a contributing writer of Black Women and Girls Matter: Voices of Resilience, Resistance, and Resolve.  

She is the female voice of The Wise Ones, a weekly talk Show streaming live on YouTube and Roku.

She has an Associate of Art degree in Early Childhood Education from Manor College, a Bachelor of Science in Urban Ministry Leadership from Geneva College, a Master of Divinity and a Master of Sacred Theology from Lutheran Theological Seminary at Philadelphia, and a Doctor of Theology in Biblical Theology from Almeda University. 

Dr. Lang is currently working on a Doctor of Education in Traumatology from Liberty University. She has four units of Clinical Pastoral Education. She is trained in Marriage and Family Therapy from Council for Relationships in Philadelphia, PA. 

She is a 2018 graduate of the Mental Health Integration for Chaplain Services (MHICS) program through the Uniformed Service University. She is a 2019 graduate of Delaware Leadership Academy. God called her into ministry in 1999 and she yielded to the call in 2000. 

She was ordained in 2003 as a Minister of the Gospel at Gate To Heaven Ministry by Prophet C. A. Smith Sr. In January 2006 she was ordained in the Baptist tradition by Bishop C. M. Hudson Jr. In 2014 she was ordained an Itinerate Elder in the African Methodist Episcopal Church. 

She is a Pediatric and Adult Hospice Chaplain and a Military Chaplain. Chaplain Major A'Shellarien is the first woman to serve as Chaplain in the over 240-year history of the Delaware Army National Guard. 

She is the Delaware Army National Guard 261st Theater Tactical Signal Brigade Chaplain. CH (MAJ) A'Shellarien deployed with the Delaware Army National Guard 198th Expeditionary Signal Battalion in support of Operation Enduring Freedom (Spartan Shield) in 2019. 

She currently serves as the National Guard Bureau Installation Chaplain in Arlington, VA.

Interview Question From Stacey 

What is your testimony, your message of HOPE to encourage another woman, sister, mother, teenager or young adult? 

Dr. Anthony Lang's Answer

I have learned to trust God in all areas of my life. I have been through so much in my life that at times it was overwhelming. 

I am an overcomer. I am still standing. 

Hold on to yourself as you are being present for other people. 

Trust God in every area of your life.

Never minimize who you are to accommodate other people's lack of understanding of who you are. 

Don't let people tell you who you are or who you are not. Allow God to guide you as you are becoming the woman you are called to be. 

Give yourself the grace and the space to learn, to fall, to get back up, to live.