© 2014 Eloquently Speaking

Luke 13:10-13, 

And he (Jesus) was teaching in one of the synagogues on the sabbath. And behold, there was a woman which had a spirit of infirmity for eighteen years, and was bowed together and could in no wise lift up herself. And when Jesus saw her, he called her to him, and said unto her, WOMAN THOU 

ART LOOSED FROM THINE INFIRMITY. AND HE LAID HIS HANDS ON HER: AND IMMEDIATELY SHE WAS MADE STRAIGHT, AND GLORIFIED GOD!

The woman in the picture (although) it's not me, she represents me and the decision that I made to take off the mask of deception in my life, face reality and deal with all of the issues, difficult problems and tasks that I have been avoiding and putting off because (dealing with it made me uncomfortable) and being honest,

I was so used to running away from my problems, my issues, the hurt and pain...the running away caused me to live in a fantasy world, operating in the spirit of error and deception, knowing the truth but believing and living a lie; a lie that the enemy strategically planted in my mind to mislead and hoodwink me, all in his efforts to destroy me.

You see that lying devil wanted me to abort my mission and you know what? He should have killed me when he had a chance BUT it's too late now!  You see when I took off my mask, I got it and glory hallelujah did it liberate me, thank You Jesus I am a woman that has been loosed!   Everything that I was avoiding, I confronted with Jesus! Every difficult task that made me uncomfortable, I felt the pain! I felt the fear and I did it anyhow, with Jesus! You see Jesus said that He would never leave us or forsake us.... if we don't "truly" believe that, "we will believe a lie" and that lie will tell us that "we are all alone"...and that nobody cares about us!  That lie will tell us that...

"our situation is hopeless"... that lie will tell us that "we are not worthy"...that lie will tell us that we "can't do the things that God told us that we can do,"...that lie will tell you that you can't take off the mask because "if you tell the truth", people are going to "discredit you," they are going to see all of your mess, all of your hurt and all of pain and you will feel so "embarrassed"!!!  Don't do it, girl they are going to talk about you, they are going to criticize you and haven't you been hurt enough? Jjust be quiet, just be still, here take another sip of fear and let it paralyze you, (you know, keep you stuck, miserable, unhappy and complaining all of the time)...so focused on your circumstances, that you all you see is negative, all you say is negative and all you hear is negative...and all you will ever be is negative.  Let me tell me you something, the devil is a liar and the truth is not in him! Taking off the mask isn't an easy task but let me tell you, it is so liberating! 

From the moment I took off my mask, God has been with me every step of the way and you know what? He has empowered me to do what I am doing now...exposing the works of the enemy and showing others how to be set free in Jesus name. Each of you have a word of deliverance in your mouth because God has delivered you from something and for those of you who should have been dead and gone, (hello, you are alive for such a time as this) What is your story? What is your testimony? Every person reading this message, you each have a unique story, a testimony about how believing the lies of the enemy took you off course...(you know, around the valley instead of through the valley the way God ordained it to be) don't believe me?  Let's go to Psalm 23:4, yea, though I walk through the valley of the shadow of death, I will fear no evil; for thou are with me; thy rod and thy staff shall comfort me.  

Walk is to move cause to go on foot over a surface at a pace that is slower than a run. Through is in one side and out of the other side. Wait a minute.... isn't that what Moses and the Israelites did? Didn't they go in one side of the Red Sea and didn't they come out on the other side of the Red Sea? Yeah, I thought so! *smile* Still not convinced? Didn't Shadrach, Meshech and Abenego go in the fire one way (bound) and didn't them come out of the fire (loosed) with Jesus walking by their side.... glory hallelujah...Woman Thou Art Loosed Today...as you believe you shall RECEIVE, in Jesus name! 

JESUS, IS HERE... DO YOU FEEL HIS PRESENCE? DO YOU FEEL HIS TOUCH? DO YOU FEEL YOUR HEALING? YES, RECEIVE IT; RECEIVE IT IN THE MIGHTY NAME OF JESUS!!!! 

STAND UP STRAIGHT, SHARE YOUR TESTIMONY AND GLORIFY GOD!

You Answer 

Is At The Door?

Eloquently Speaking 

About The Truth

That Has Set Me Free!

What are you hiding underneath your mask? 

What's crippling you? 

What's paralyzing you? 

The moment you make a decision to take off the mask and face reality, by facing and accepting the truth, I'm a witness, that your situation will change for the better!

Dare To Be Different!

Have You Every Jumped Over The Truth To Believe A Lie?

Deuteronomy 31:8 "And the LORD, He is the one who goes before you. He will be with you, He will not leave you nor forsake you; do not fear nor be dismayed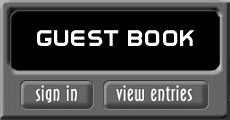 Interested in sharing your inspirational message of HOPE to encourage somebody? Contact Stacey Lunsford at 
[email protected]