© 2014 Eloquently Speaking

P. O. Box 2979, Upper Darby, PA 19026 | email:[email protected] | call: (484) 374-7852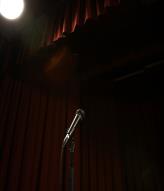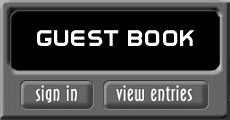 Interested in sharing your inspirational message of HOPE to encourage somebody? Contact Stacey Lunsford at
[email protected]
Writer, Poet,

Teacher, Intercessor

Mentor, Entrepreneur

Women's Ministry

Praying With Purpose

The Guiding Light

Biography of Myshelle Jones

Myschelle Jones is a native of Jacksonville, Florida. She is currently resides in Miami, FL where she is in graduate school. She is aspiring to be a doctor, and an author. She is a lover of the arts. She was an elegant dancer for 8 years.  She has been a writer for 10 years. She just got back into poetry a couple years ago. Myschelle believes that everyone can be successful as long as they never give up. She is currently in the process of opening up a performing arts academy for underserved youth. She believes that the youth are our future. Myschelle loves the Lord and will let the world know that God is the center of her life. She is currently working on a self help book entitled "7 last words of a Sinner" and a poetry book entitled "The Depths of Her Heart".

Long live the one for me

Running away from all that has caused me pain

Wondering if I'll found the one who will ultimately take stock in my heart and be a positive reflection of me

Trust broken so many times that I no longer wanted time to unwind going back to the past

You see my last was supposed to be my last capturing his last name, submitting in humility as a wife

Having that house on bought land, having kids running around enjoying our new life span

But see the heart blocks what the mind concludes as a prelude to disaster my mind knew something wasn't right but I stayed

I gave chance after chance figuring that what we had would outlast that turmoil that seeped into our lives

Who knew that the only one who was holding on like a lifeline would be made a fool?

Broken hearted bruised to the deep layer of my soul I had to face myself for the truth has to be told

The reflection in the mirror showed a story that would never be told

I ran away hoping to find myself and gain my dignity again

But who was I kidding?

I should've took heed to the signs that were present and carefully proceeded with caution

I am the blame for treating myself like I was up for an auction

Today I gained my sanity by choosing to let go and growing for the better in what I know

My past does not define me, he thought he had me broken but I just bended a little bit

My heart may have taken a hit but I'm pressing on for when God sends my mate I will know because he'll say hey HE'S IT!!!!

Myschelle Jones

Woman Thou Art Loosed

My previous relationship with my ex boyfriend was my infirmity. Before we met I had been praying to God to send me a man. I had no idea that my prayer would be answered. I had met my ex through our mutual friend in 2007. He was handsome, suave, and a gentleman. I fell in love with him instantly and there was nothing that could stop me. I had given of myself to him mentally and financially. Then things started to go south. Verbal abuse became a part of his routine. If I did not do what he said he would threaten me. He's even had people follow me to work. But I still loved him.

Before he came along my mother and I were inseparable. We had a bond like no other.  My mother once told me she saw him with another woman. I didn't believe my mother because I thought she didn't want me to be happy. By this time the relationship I had with my mother had diminished. When we initially got together I was attending Bethune Cookman College. I was working at Super Target and had my first apartment. I had lost myself in the relationship by going above and beyond only to be let down.  At the time my ex was a truck driver so he wasn't in town as much as I would have liked him to be. He would tell me he was coming to see and I would be patiently waiting for days and weeks. I had even disconnected from what I truly knew before he came along which was God. I was active in church when I was in Daytona but I allowed life to get the best of me. The verbal abuse had literally taken over my mind and I felt like I had lost my purpose in my life. I remember like it was yesterday when I couldn't take life anymore. It was a nice Saturday afternoon and I was home in my apartment just lifeless. I had closed the blinds in my room and was just in the dark. I remember making a phone call to the job hotline regarding seeing a therapist about my life. I had set the appointment but I still didn't feel like life was worth living.

My ex had called my cell over 15 times and by then I had turned the phone off. His words kept playing in my head. I was called everything but my name. I had grown tired of it all. So I went into the kitchen and grab one of the knives. I was crying and ready to take my life. I don't remember how but I ended up on my knees with the knife getting ready to slit my wrist. A divine intervention occurred. I felt arms around me as a way of comfort. I felt warmth and that's when I knew that my deliverance was taking place. I said "God if you will deliver me out of this, I will do my best to serve you with my whole heart."

Now God had delivered me from that situation once before but I just had to be back with my ex. After being freed from bondage by not only the prayers of my mother and her prayer circle but God I had to follow God's lead. I had to return back home to finish school because of finances. It was like when I returned home God had made the necessary provisions. I graduated from college with my Bachelor of Science Degree in 2012. I had gained a lot of experience from coming home and attending college there. I got back into church serving at my maximum capacity and allowing God to be the head of my life. I want to let everyone know that God is an awesome God. Deliverance and salvation is available to you. Often times we tend to put things before God forgetting that God is a jealous God. God delivered me out of a toxic relationship. If he did that for me, he will do that for you. Continue to keep God first and know that he's working on your behalf. Do not get weary in well doing and know that God is a promise keeper and he will never leave you nor forsake you.

The Trophy

Blowing away the dusty calamity to foresee the remaining particles of me

You reflect back into time as you touch my bronze skin and see that I'm fragile and weak

In the beginning everything seemed to appear in an efflorescence of meaningful love

You did what you thought was necessary to win me over and capture me as your queen

I had no idea what to expect so the competition was over and I gave into your innuendos

I felt beautiful in your arms and I knew you would carry me in your spirit while absent in the presence of others But we took a sudden turn another competition came about and you were ready to compete at all costs

I still shined through and through despite what I saw happening before my eyes

Your love letters turned into short text messages, like ok, love you, be late home, I'm out, don't wait up, and I'm not coming home. The little things you once did became unrecognizable because questions became left unanswered, voicemail box full, text messages read, FB status changed, and lack of love making began to create a dull look on me.

The shine I once had started to fade due to wear and tear of my heart from lies, deceit, hoes, and unknown foes. 

What everyone once knew about became secret for you put me on your shelf  I was only good for special occasions, holidays, and family gatherings. The same things you did in the beginning to keep me were no longer required because you won me.

As my bronze skin begins to turn to a different shade you find me and try to save face by making me first place. Sad fact is that until now I always thought I was first but reality sat in and I figured out that I was only third.  As I begin to grow weary and deteriorate you try to give me shine but the time you put in did nothing but make the dust reside deeper in me

Trying to make things right won't make me stay even though you feel you can hold on to me

It's time for me to brush myself off, get myself together, and see what God has for me